Animal communication with Faye Fletcher – an animal behaviour expert who can help you with pet problems through animal communication. Animals Talk!
Do you ever wonder what your animals are thinking or feeling? Do you ever want to know if they are happy, if they have any problems or why they act the way they do? Can an animal talk? Does animal communication work?
I can help answer these questions and more through animal communication. This is a process that enables a direct two way communication or talk with animals through telepathy. This involves the exchange of feelings, pictures, emotions, thoughts and impressions between the animal communicator and the animal. It's animal talk between a human and a pet.
Animal Telepathy is an innate ability of all living beings, however as we grow older we forget this ability as humans primarily communicate verbally while animals can still communicate silently by sending and receiving messages.
It taps into this innate ability and can be used to tap into the natural world, just like using a different language. It can function at a distance just like tuning into a radio station at a distance from the transmitter.
As an animal communicator I am specialised in this and have not lost this ability.
HOW THE ANIMAL COMMUNICATION SESSION WORKS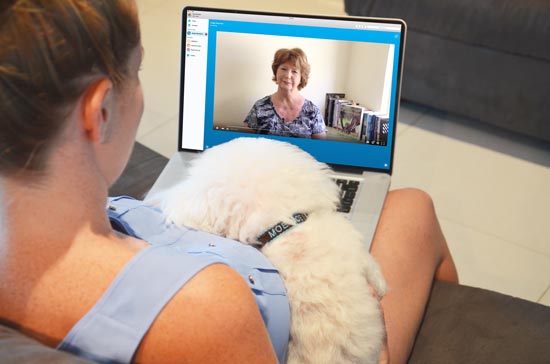 Booking a phone/skype session with Faye is easy.
You can book online or contact Faye
for a direct-debit arrangement.
.
Send Faye a photo of your pet – showing their eyes.
You can do this via 
online booking
 or 
email
Sessions are usually no more than an hour.
By Skype or phone – or you can arrange Faye to visit.
Sessions are conducted in two parts:
1. Validation
Faye has a conversation with your pet prior to the session, asking for a couple of things about your pet only you would know.
Faye shares this information at the very beginning of your session. (Evidence the communication connection is valid).
*NOTE: additional validations may be offered throughout the session
2. Problem Solving
If you are satisfied with the validation process, then Faye will talk through what your pet is feeling/thinking regarding the specific problem you have in mind.
If there's no problem, then information sharing to improve life quality and understanding.
For your reference, Faye will email you a report of what was discussed during your session.
Faye will contact you to follow up on how the information from the session has changed both your lives for the better.
Aggressive or timid behaviour

'Needy' tendencies

Incessant barking & digging

Running away, fence jumping

Feather picking

Bucking/acting up
Toilet problems

Not eating or over-eating

Limping or vomiting (already vet checked)

Lethargic

Animal new to family

Moving house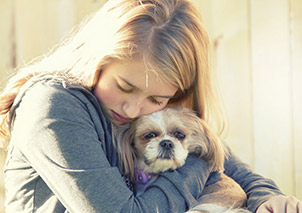 WHAT CLIENTS SAY ABOUT PET PSYCHIC FAYE FLETCHER
"DESCRIBED BENTLEY'S HABITS AND ACTIONS, TO A 'T'!"

"Faye described Bentley's habits and actions, to a "T"! I have NO DOUBT that he was talking to her. Faye's description of him, the way he engages with people his likes and dislikes etc. were all so accurate. Before the session Bentley's behaviour has been timid and frightened in certain situations. From the session I felt reassured that there is nothing majorly wrong in Bentley's life. Afterwards we did some pretty simple things – as suggested by Bentley – and he's now so much calmer and happier."
"IT'S MADE ALL THE DIFFERENCE"

"DJ had become rather withdrawn. We didn't know what was wrong. The session helped us understand just how lonely and rejected DJ was feeling. He really needed much more attention than what we were giving him. Now DJ receives regular grooming session and rides – during which we totally focus on him, give him lots of love and affection. It's made all the difference. DJ is so much happier now."
"FAYE'S COMPASSION AND GENEROSITY IS A RARE COMMODITY"

"I was desperate to help my beloved mare Evie. Evie was elderly, in terrible pain, with a four month old foal depending on her. Faye's sessions helped me to understand what Evie needed me to do to help her fight to raise her baby. Faye became part of my 'treatment team' for Evie, helping me to know what to look for when Evie's time had come and to make preparations accordingly. Faye's compassion and generosity is a rare commodity. I recommend Faye to others – not just in times of need, but at any time you desire to know more about what your animal friend is saying and feeling."
"A SESSION WITH FAYE IS BOTH FASCINATING AND HELPFUL. HIGHLY RECOMMEND IT!"

"I was worried about our 16-year old ginger moggy, Lewis. What he lacks in jumping up on furniture, he makes up for in drinking water. Lots of water. From Faye's insightful session we learnt exactly what Lewis wants – everything from the temperature of water, furniture arrangements, preferred blankets – and even what to look out for when it's his time 'to go'. Learning how Lewis sees the purpose of his life and how he views us was wonderful. A session with Faye is both fascinating and helpful. Highly recommend it!"
"ANYONE WHO ADORES THEIR PET WILL LOVE A SESSION WITH FAYE"

"My staffy dog, Lulu has been vomiting and digging a lot. In amongst preparing to move interstate, it was all getting a bit stressful. Understanding why Lulu was vomiting and digging made it clear as to what I can do to reverse the behaviour. As a result, Lulu's never been happier. And she LOVES her new home! Fay really did get into Lulu's beautiful little head – spot on right from the get go. She, is truly, TRULY gifted. Anyone who adores their pet will love a session with Faye. A thoroughly enjoyable experience!"
"WITHOUT A DOUBT, WE WILL CHECK IN WITH FAYE AGAIN…TO TAKE IT TO THE NEXT LEVEL"

"When we first got our new rescue puppy, Pippa, we took her with us to work, but she was being disruptive so decided to leave her at home. We were wondering if she was okay with this. Faye's session helped us to understand her even better, particularly the need for my husband, Hans, to connect more with her. He's taken Pippa's advice (through Faye) and their relationship has just blossomed. It's been quite amazing. Without a doubt, we will check in with Faye in a few months to see how we can take it to the next level."
"FAYE HELPED US UNDERSTAND EVERYTHING"

"Willow recently came to us from a Rescue Centre. She was very nervous, not coming when called, afraid of the beach – even not touching her water bowl. She was also waking us up at night. The session with Faye helped us understand everything that was going on and gave us practical ways to help Willow feel more at home. Now she comes when called, drinks from her water bowl and loves to run and play with other dogs at the beach! We are so pleased – and sleep MUCH better too!"
"EVERYTHING IS GREAT"

"I used to love riding Benjii. But one day he started getting really skittish and was very difficult to ride. So I booked a session with Faye. It was invaluable. She helped me understand why Benjii was being skittish, which boiled down to his severe dislike for competition and picking up on my own stress. Now we just ride together for fun. Everything is great."
"FAYE WAS AMAZING IN HER CONNECTION"

"Faye did a communication for our dog Max. Faye was amazing in her connection and we felt she described him with great accuracy and feeling. She managed to pick up on his skin infection which affects his daily life and can be very stressful for him. She also mentioned that he is the boss and this is so true as our other dog always does what Max tells him!! Faye was a true professional and explained everything so clearly before the communication. Her final report on Max was extremely helpful and we feel it has helped us relate to Max more and understand his feelings and thoughts."
See all Testimonials
I have a great passion and love for animal communication and animal talk. My animal communication abilities help people understand their pets or animals on a deeper level. This greatly helps people understand their animal behaviour. It also allows people to take corrective action if there are any issues. I have helped many people with their relationship with their pets or animals. Improving quality of life for both the human and animal. To find out how I have helped people in the past you can read all my animal communication stories.
See all Animal Stories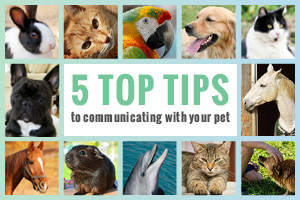 Talk to your pet – and actually be understood?
Of course you can!
5 FREE tips to powerfully communicate
with your furry/scaly/feathery children
BOOK A SESSION WITH FAYE NOW