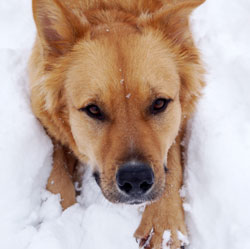 "I HAVE A BETTER UNDERSTANDING OF HIM AND HIS NEEDS"

"Bauer came into my life when he was just about 8 weeks old. At about 4 months, he started nipping at people and becoming more aggressive when we were out on walks with other dogs and sometimes people. I did more 1:1 training with a trainer who helps out with reactive dogs. I was asked if I would be okay if this was just the way Bauer is wired. I was, but it hasn't been easy.

Then a friend recommended I have a session with Faye.
Her validation process, before the session started, was at least 90% bang on which gave the trust that she'd made a great connection with Bauer.

In the session, she gave me so much insight into Bauer's personality; his behavior around people and other dogs and his need to be a protector. Explaining his cautiousness around new people and situations. She picked up that he didn't like people reaching down for his head and that it was related to his experience prior to coming to me. She could identify his relationship with other dogs in the neighborhood, without me saying anything but the dog's name, and sometimes not even that.
I now feel that I have a better understanding of him and his needs.
One of my neighbors commented that Bauer seems calmer.

I have used her services twice now and will use them again. I would recommend Faye if you are looking to understand your pet better. It will improve your relationship."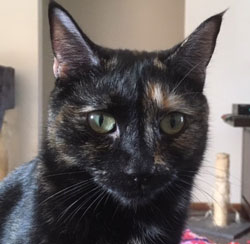 "FAYE HAS GIVEN ME THE TOOLS TO HELP MILLIE'S FEAR"

"Millie was a rescue kitten and I was having some issues with her behaviour. She wasn't comfortable with me showing her affection.

From the validation Faye did, before our session, I knew Faye had made a great connection with Millie.

I found out that she didn't have a good start in life and that she's afraid of showing love because, if she does, it will all go wrong and she will be taken away again. Millie is a sweet girl with so much love in her heart but too afraid to show it.

Faye has given me the tools to help Millie's fear of showing love and affection and that it's ok. It's now 3 months since I started doing what Faye suggested and Millie's behaviour has changed. She now loves to be touched and in fact lays on my lap when I sit down.

Thank You Faye for showing me what Millie's fears were and giving me the tools to give her a better life in her forever home."
"FAYE HELPED US UNDERSTAND EVERYTHING"

"Willow recently came to us from a Rescue Centre. She was very nervous, not coming when called, afraid of the beach – even not touching her water bowl. She was also waking us up at night. The session with Faye helped us understand everything that was going on and gave us practical ways to help Willow feel more at home. Now she comes when called, drinks from her water bowl and loves to run and play with other dogs at the beach! We are so pleased – and sleep MUCH better too!"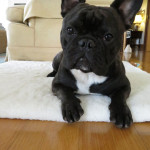 "DESCRIBED BENTLEY'S HABITS AND ACTIONS, TO A 'T'!"

"Faye described Bentley's habits and actions, to a "T"! I have NO DOUBT that he was talking to her. Faye's description of him, the way he engages with people his likes and dislikes etc. were all so accurate. Before the session Bentley's behaviour has been timid and frightened in certain situations. From the session I felt reassured that there is nothing majorly wrong in Bentley's life. Afterwards we did some pretty simple things – as suggested by Bentley – and he's now so much calmer and happier."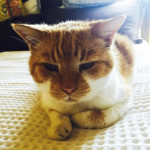 "A SESSION WITH FAYE IS BOTH FASCINATING AND HELPFUL. HIGHLY RECOMMEND IT!"

"I was worried about our 16-year old ginger moggy, Lewis. What he lacks in jumping up on furniture, he makes up for in drinking water. Lots of water. From Faye's insightful session we learnt exactly what Lewis wants – everything from the temperature of water, furniture arrangements, preferred blankets – and even what to look out for when it's his time 'to go'. Learning how Lewis sees the purpose of his life and how he views us was wonderful. A session with Faye is both fascinating and helpful. Highly recommend it!"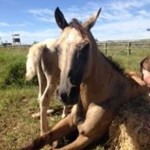 "FAYE'S COMPASSION AND GENEROSITY IS A RARE COMMODITY"

"I was desperate to help my beloved mare Evie. Evie was elderly, in terrible pain, with a four month old foal depending on her. Faye's sessions helped me to understand what Evie needed me to do to help her fight to raise her baby. Faye became part of my 'treatment team' for Evie, helping me to know what to look for when Evie's time had come and to make preparations accordingly. Faye's compassion and generosity is a rare commodity. I recommend Faye to others – not just in times of need, but at any time you desire to know more about what your animal friend is saying and feeling."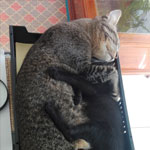 "…OUR PRECONCEIVED IDEAS OF OUR CATS HAVE BEEN CHALLENGED"

During a recent visit to Australia, my sister-in-law Kristine booked a session with Faye so that she could better understand the two foster cats she was taking care of at the time. After the session, she shared what transpired from the communication – I was beyond impressed.

The information Faye provided Kristine with, made it possible to deal with the two cats in a different way and both eventually got over the trauma they had experienced prior to being fostered. Being able to communicate with the two cats through Faye greatly enhanced the relationship between cats and humans in the house and consequently, both cats were adopted.

When I returned home to Java, Indonesia, I told my wife about the experience and we decided to contact Faye to see how our 3 adopted cats and 2 street cats were doing, and whether there were things we were not aware of that could make a difference in the quality of their lives.

Well, once again, Faye did not disappoint. Her insights and the information she relayed that our cats wanted to share with us allowed us to experience a paradigm shift where our preconceived ideas of each cat were challenged – for example, the one we felt was the strongest was in fact the most insecure! This fact is now so obvious, yet we were unable to see it before.

The session allowed us to understand their needs much better and shift our expectations, interactions and care to a different level. Since the session, our indoor cats seem much happier, much more relaxed, which creates wonderful energies in the house.

As for our two outdoor friends, they are the same – the session just allowed us to better understand where they are coming from – eliciting more compassion in us for the struggle they experienced.
The session with Faye made us realize that our entire relationships with animals are purely based on assumptions we make about them. The session allowed for some of these assumptions to be challenged and we now see how important a once or twice a year session is needed in order to REALLY touch base with our feline friends.

But more than anything, a session has the power to shift a human / animal relationship to a whole new, different level: that of seeing our animal friends in a very different light, one that shows them to be creatures of their own right, ones who have their own thoughts and feelings to navigate their lives. And we think that, more than anything, the perceived difference in the way our cats are with us since speaking with Faye comes from our own recognizing of their individuality.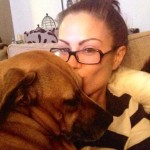 "ANYONE WHO ADORES THEIR PET WILL LOVE A SESSION WITH FAYE"

"My staffy dog, Lulu has been vomiting and digging a lot. In amongst preparing to move interstate, it was all getting a bit stressful. Understanding why Lulu was vomiting and digging made it clear as to what I can do to reverse the behaviour. As a result, Lulu's never been happier. And she LOVES her new home! Fay really did get into Lulu's beautiful little head – spot on right from the get go. She, is truly, TRULY gifted. Anyone who adores their pet will love a session with Faye. A thoroughly enjoyable experience!"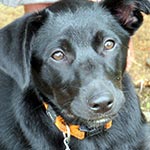 "WITHOUT A DOUBT, WE WILL CHECK IN WITH FAYE AGAIN…TO TAKE IT TO THE NEXT LEVEL"

" When we first got our new rescue puppy, Pippa, we took her with us to work, but she was being disruptive so decided to leave her at home. We were wondering if she was okay with this. Faye's session helped us to understand her even better, particularly the need for my husband, Hans, to connect more with her. He's taken Pippa's advice (through Faye) and their relationship has just blossomed. It's been quite amazing. Without a doubt, we will check in with Faye in a few months to see how we can take it to the next level."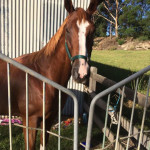 "IT'S MADE ALL THE DIFFERENCE"

"DJ had become rather withdrawn. We didn't know what was wrong. The session helped us understand just how lonely and rejected DJ was feeling. He really needed much more attention than what we were giving him. Now DJ receives regular grooming session and rides – during which we totally focus on him, give him lots of love and affection. It's made all the difference. DJ is so much happier now."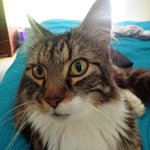 "ALFIE'S SUGGESTED CHANGES MADE ALL THE DIFFERENCE"

My husband and I were foster carers for a local refuge, assisting and supporting cats with behaviour issues that were preventing them from being re-homed. We were fostering our third cat when I contacted Faye for the first time.
"Diesel" is part Maine Coon and was in all states of fear and anxiety when we met. After talking to Faye we made as many changes as we could, including changing his name to "Alfie" (which Diesel requested) and the name I had been calling him. Slowly this gorgeous boy found his "cat-ness" again! We gave Alfie our trust and he gave us his and before long we had decided to adopt him ourselves – we couldn't bear to see him return to the shelter for adoption after we had all come so far. Now we are the proud full time carers (nobody ever really owns a cat!) of Alfie and Chrissy Mittens.
Both are rescue cats with traumatic history and Faye has been an invaluable source of support and guidance for us.
The 3 session package is a great idea! Once you have had one session with Faye you will definitely be looking forward to another soon enough. It is a privilege to be a part of the beautiful connection Faye has with our animal friends – her compassion and generosity is evidence of a pure intent to help us truly communicate and care for our pets. Thanks Faye!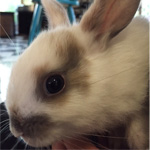 "ONE SESSION WITH WITH FAYE AND WE WERE CLEAR."

"Our new rabbit, Mr Boo, was an enigma. Is he enjoying life with us? Does he like being in the cage or outside? What does he prefer to eat? It was hard to tell. One session with Faye and we were clear. He prefers eating iceberg lettuce to cos (discerning!). He loves us deeply, but is wary of strangers. He's lonely when we're away from the house. He prefers the cage as he fears being outside. Mr Boo wants to conquer this fear, however. Faye even offered a strategy Mr Boo was happy with to help him enjoy the great outdoors. We're onto it – and getting him a buddy to hang out with, too. We're tickled to know how much Mr Boo loves us – and our cuddles too."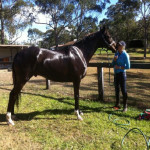 "EVERYTHING IS GREAT"

"I used to love riding Benjii. But one day he started getting really skittish and was very difficult to ride. So I booked a session with Faye. It was invaluable. She helped me understand why Benjii was being skittish, which boiled down to his severe dislike for competition and picking up on my own stress. Now we just ride together for fun. Everything is great."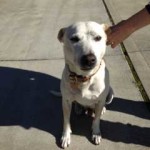 "WOW, SHE WAS SPOT ON RIGHT FROM THE START"

"It is a moment of trepidation when you agree to get a reading on your animal. Thoughts run through your mind as to what you are supposed to do, will you feel silly asking questions?

Faye dissolved those feelings. From the moment I first spoke with Faye I felt at ease.

I found it a great way to start the communication by getting an understanding from Faye that she was going to provide some information on our dog and if it didn't seem to match his personality, then we didn't have to continue.
"Wow" she was spot on right from the start and it made me smile as she described our beloved dog so well.
From that point onwards I could ask further questions, feel comfortable in what I asked and Faye provided reassurance on other questions I had about some training tactics.

We adopted our dog and had never known what had happened with his early life and the scarring on his leg. The photo that had been sent to Faye never showed the bad scar on his leg and yet she pinpointed the problem, and on the correct leg.

I would highly recommend her not just for her ability to be able to provide you with unanswered questions you have on your pet, but because at the end of the communication you feel that you understand your pet just a little bit more.

When your pet gives you that look, yep that, "I'm so cute" look, you may just know a little more behind their reason for looking at you that way. Faye has a confident mannerism and is professional yet with heartening and wonderful warmth to her.

If you have the chance to speak with Faye, I know you will feel the warmth and compassion she has for our very dear and loved pets."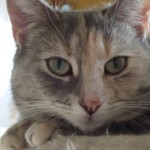 "DEFINITELY HELPED ME TO BETTER UNDERSTAND MY CATS AND MAKE THEIR LIVES BETTER."

"Faye advised me that her initial communication with my cat Luna would be to establish a connection. Faye told me what she had learned about Luna from the first connection to check that she had made a good connection with her.

It was quite clear to me that Faye had been talking to my cat.

She described Luna's personality correctly and also some of her likes and dislikes such as liking fish and enjoying surveying her territory from up high not on ground level. She said that my other cat Alan, annoys her and that Luna doesn't like to "be bothered" by Alan and she will bat her paw at him. She said that Luna loves the night and I know she likes to go out into the garden after our evening meal and also before bed time and that Luna knows she is pretty. She should know that as I tell her she this all the time. These characteristics were exactly right. After that I was able to ask more detailed questions.

I was quite blown away.

It was like Faye had read both mine and Luna's mind! Faye confirmed my thoughts exactly on the relationship between my two cats.

I was most astounded that she picked up on both mine and Luna's thoughts about making the garden safe for Luna and her being nervous outside because of a dog. Luna gets scared in the garden by a nearby dog and I had been saving up for cat proof fencing to secure my garden. I'd really recommend a communication with Faye; it's amazing what your animal can tell her.

It's definitely helped me to better understand my cats and make their lives better. Thanks from Sue & Luna x"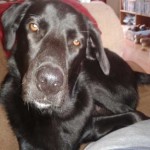 "I FEEL THAT HE NOW TRUSTS ME"

"I was really pleased with the communication between Faye and my dog Barney.

He was a rescued dog that I got at 4 months old, he would get extremely nervous and I had problems with him at puppy training classes. His mum was a rescued dog, from a puppy farm and was pregnant when she arrived at the animal shelter. Later he'd been fostered out to someone who owned several dogs and I got the feeling she was very strict with him.

Barney communicated to Faye that the sound of pots and pans upset him because they sound like thunder and I know he doesn't like thunder. That he had come from a situation where he was one of many, there was a lack of comfort, caring or much attention, which made total sense to me.

Barney had communicated to Faye that he doesn't like being closed in or having things come down from above him. I know he hates having his head stroked and ducks away and he hates if you stand over him. He also said he likes to sit on the back of the sofa so that he is higher than us; these are all true, just as Faye had explained.

With Faye's help I now understand the problems Barney was going through in relation to earlier experiences in his life.

From the information that Faye gave me, it has helped with his training and I feel that he now trusts me and it has really helped with his development.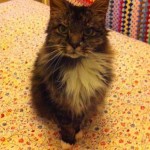 "…THE DETAIL AND ACCURACY OF THE INFORMATION SHE PICKED UP ON WAS QUITE ASTOUNDING."

Having never had an animal communicator connect with any of my animals before I really wasn't sure what to expect from Faye's communication with my cat, Boogie, but the detail and accuracy of the information she picked up on was quite astounding.

I had some specific questions about him that I asked Faye to put forward to him as he had been suffering from a chronic medical condition for a few years which he was being medicated for and so I really wanted to know that he was not in any pain or suffering in any way because of this.

Based on the accuracy of other information that Faye gave me, I found it very re-assuring when Faye told me that he was not suffering and in fact quite happy. Faye was very professional and explained exactly what would happen during the communication which was great. I wouldn't hesitate to recommend Faye to anyone who has any specific concerns about their pet as the detail she picked up on from my cat she just could not have known.
"WHEN FAYE COMMUNICATED WITH AMBER, I WAS FLABBERGASTED"

My husband and I lost our furry baby Amber to illness. We lost her within three short weeks. Her passing affected us so much it was hard to accept that she's gone and we felt guilty for having her put to sleep to end her suffering. I had so many questions and trying to find some peace of mind.

When Faye communicated with Amber, I was flabbergasted. Her initial attempt, which is to determine if she indeed connected with her, was spot on. She captured Amber's character and personality precisely, brought up things that no one but us could possibly know. She described my baby perfectly.

Faye's further communication with Amber answered the nagging questions I had surrounding Amber's passing. She told me that Amber was grateful to be put to sleep because she has had enough of the pain but also felt my pain of losing her. Faye gave an accurate account of circumstances that already occurred and offered helpful insight into Amber's life purpose with us, which are like pieces of a puzzle that fit together perfectly. She told me that Amber was there to bring us joy and love AND to fill a gap…that I lost someone in my life and she was there for me….that she felt like an extension of me, like a child. This hit me to the core since I did "lose" custody of my child. One thing that struck me, which was a strong validation of her communication, was when she told me about the pink "blankey" that Amber had, which I completely forgot about until she mentioned it. The pink blanket is what I used for her when she was a puppy, and then when she was sick before she passed. I kept that, among other things that belonged to her, to remember her by.

All in all, Faye's communication with Amber was perfectly accurate.

To me, it was very healing, gave me the peace of mind I needed and helped ease the pain, grief and guilt that I carried with me for months. Faye's a natural in animal communication and I particularly like her compassionate and respectful way of relating to me and my beloved. I wouldn't hesitate consulting with her again and I would definitely recommend her to anyone who would like to communicate with their animal(s).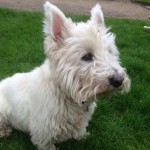 "FAYE WAS AMAZING IN HER CONNECTION"

"Faye did a communication for our dog Max. Faye was amazing in her connection and we felt she described him with great accuracy and feeling. She managed to pick up on his skin infection which affects his daily life and can be very stressful for him. She also mentioned that he is the boss and this is so true as our other dog always does what Max tells him!! Faye was a true professional and explained everything so clearly before the communication. Her final report on Max was extremely helpful and we feel it has helped us relate to Max more and understand his feelings and thoughts."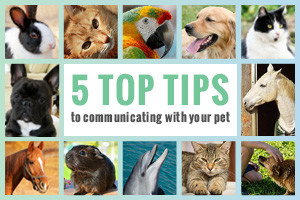 Talk to your pet – and actually be understood?
Of course you can!
5 FREE tips to powerfully communicate
with your furry/scaly/feathery children
BOOK A SESSION WITH FAYE NOW